First Lines Fridays is a weekly feature for book lovers hosted by Wandering Words. What if instead of judging a book by its cover, its author or its prestige, we judged it by its opening lines? If you want to make your own post, feel free to use or edit the banner above, and follow the rules below:
Pick a book off your shelf (it could be your current read or on your TBR) and open to the first page
Copy the first few lines, but don't give anything else about the book away just yet – you need to hook the reader first
Finally… reveal the book!
---
"Somebody stabbed you in the neck, young lady."

My eyes widen, and I slowly turn toward the elderly gentleman standing at my side. He presses the up button on the elevator and faces me. He smiles and points to my neck.
---
Curious? Read on to find out which book this extract is from…
Ugly Love by Colleen Hoover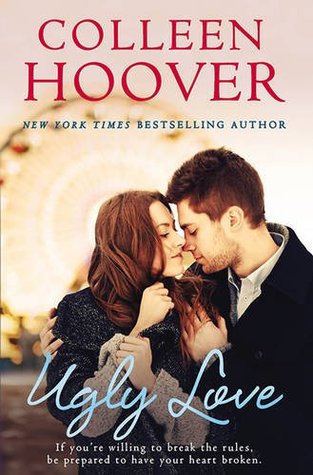 Goodreads | The Book Depository
---
Blurb:
When Tate Collins finds airline pilot Miles Archer passed out in front of her apartment door, it is definitely not love at first sight. In fact, they wouldn't even consider themselves friends. But what they do have is an undeniable mutual attraction.
He doesn't want love and she doesn't have time for a relationship, but their chemistry cannot be ignored. Once their desires are out in the open, they realise they have the perfect set-up, as long as Tate can stick to two rules – never ask about the past and don't expect a future.
Tate convinces herslelf she's ok with it, but soon realises that it's harder than she thought. Will she be able to say no to her sexy pilot when he lives just next door?
---
Have you read this book? Have you ever chosen to read a book based purely on an extract, and if so, did it work out well? Share your experiences! Click here to read more first lines.