What if instead of judging a book by its cover, its author or its prestige, we judged it by its opening lines?
The rules:
Pick a book off your shelf (or your current read) and open to the first page
Copy the first few lines, but don't give anything else about the book away just yet – you need to hook the reader first
Finally… reveal the book!
Late in the winter of my seventeenth year, my mother decided I was depressed, presumably because I rarely left the house, spent quite a lot of time in bed, read the same book over and over, ate infrequently, and devoted quite a bit of my abundant free time thinking about death.
Curious? Read on to find out which book this extract is from…
---
The Fault in Our Stars by John Green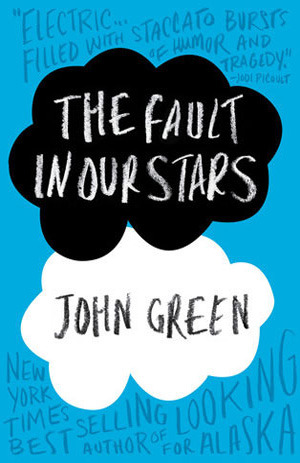 Goodreads | The Book Depository
---
Blurb:
Despite the tumor-shrinking medical miracle that has bought her a few years, Hazel has never been anything but terminal, her final chapter inscribed upon diagnosis. But when a gorgeous plot twist named Augustus Waters suddenly appears at Cancer Kid Support Group, Hazel's story is about to be completely rewritten.
---
Have you read this book? Have you ever chosen to read a book based purely on an extract? Share your experiences!
Also, if you want to try First Lines Fridays yourself, comment your book teasers below, or just pingback if you write your own post, so I can check it out!